Your Home Service ally: handyman, Senior Modifications & ongoing maintenance services
Our Services
Handyman Services
TruBlue's handyman and home repair services help you maintain your home both inside and out. Whether you need us for a special project or ongoing maintenance, our services include handyman projects and to-do list chores, preventative home maintenance programs, seasonal work, and senior modification services, all handled by a professional, background checked, bonded and insured Tru-Pro® Technician.
Senior Services
TruBlue's experienced Tru-Pro® technicians work with you through our three step Aging-In-Place process to ensure your loved one's home is safe and convenient for aging in place. Let us create a custom senior home modification plan to make your home more accessible and reduce falling hazards for you or your aging loved one.
Ongoing Maintenance
We specialize in providing ongoing maintenance services tailored to the needs of busy adults and seniors aging in place. We offer a wide range of services, from minor repairs to regular upkeep, ensuring that your home remains safe, comfortable, and well-maintained. With our dependable and skilled team, you can enjoy peace of mind, knowing that your home is in excellent hands, allowing you to focus on what truly matters in your life.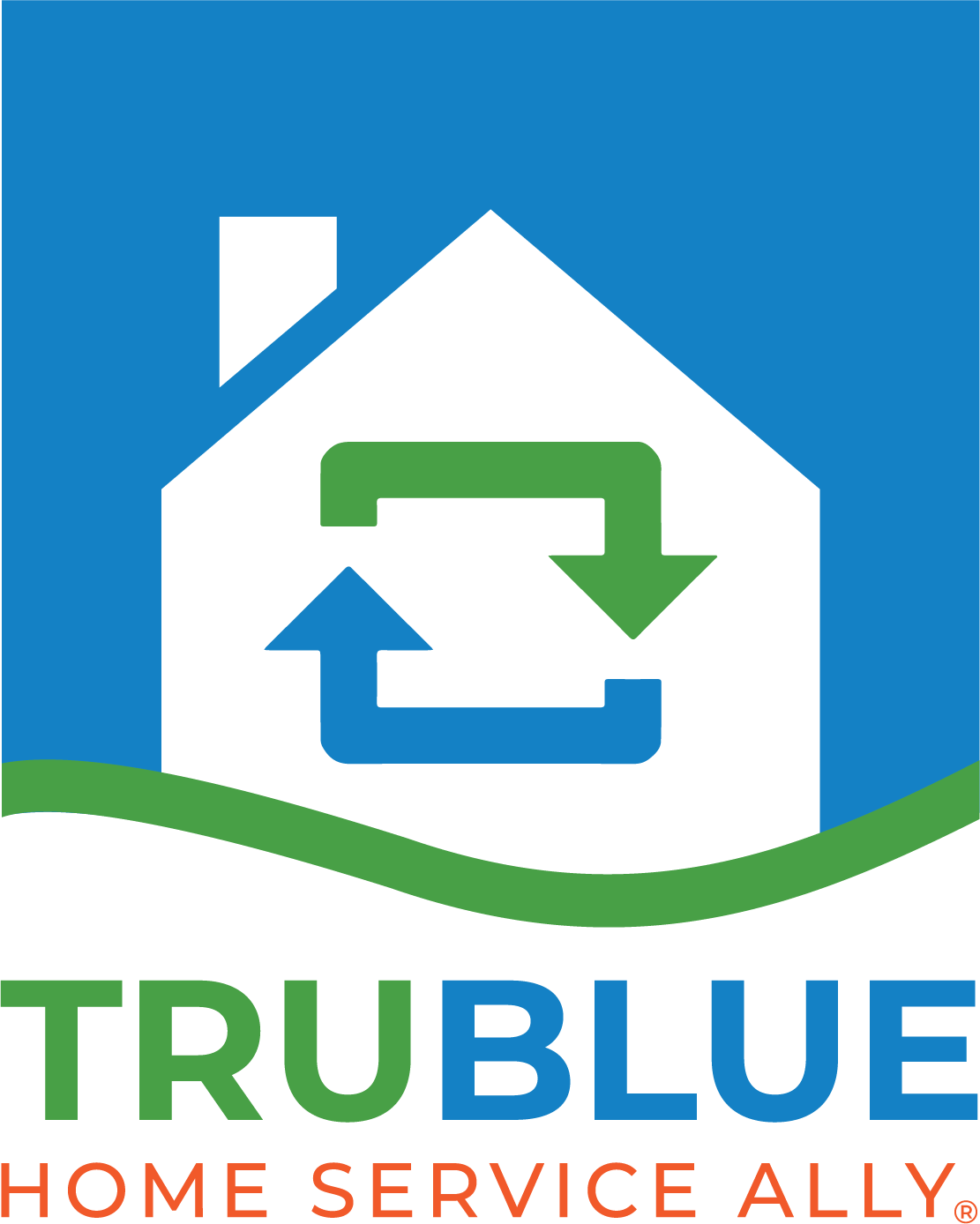 About TruBlue of Yorktown
TruBlue Home Service Ally® provides a unique and affordable approach to helping busy adults and seniors live a worry-free life by offering trustworthy handyman, home maintenance and senior modification services.

Helping you maintain your home both inside and out, TruBlue's services include: handyman projects and to-do list chores, preventative home maintenance programs, seasonal work, and senior modification services, all handled by a professional, bonded and insured Tru-Pro® Technician in Yorktown.
We are licensed, bonded and insured, certified Senior Home Safety Specialists.
Certified in Senior Home Safety
Meet the Owner
Tim and Kay Diemont
Are your weekends plagued with to-do lists? Does dealing with home repairs and seasonal maintenance make your blood pressure rise? Here at TruBlue, we provide reliable, professional Yorktown maid service; total maintenance and repair; emergency repairs; handyman services and other property care services. Whether you require a single-room cleanup or a total house refresh, TruBlue's prompt, dependable, courteous team is here to help.
I'm Tim Diemont and my wife Kay and I opened this business in early 2013. I was sick of traveling for the retail industry – where I worked for almost 30 years after serving in the Air Force – and Kay was ready to move on from her career as an administrative assistant for an architectural firm.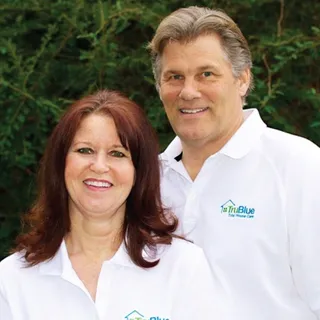 A Higher Standard of Home Service
Committed to Delivering a Higher Standard of Home Service
500+
Trained Professionals
What our customers say
5 on Google
Aug-11-2023
Glen Boswick
I highly reccomend TruBlue of Yorktown for both your home and office cleaning needs. Yvonne cleans my business office with a smile , very pleasant, super nice, and professionsl,. She does a wonderful job. Her manager Joan is equally pleasant and fowllows up regulary to make sure all of my office cleaning needs a d concerns are met. I like having them on a regular schedule. Joan will work around my schedule if date or time needs to be changed. They take care of my office cleaning so I can take care of my business !
Business Response:
Thank you, Glen, for this glowing review! Our head of maid services Joan does a great job of keeping our customers happy. Thank you for trusting and using TruBlue!
5 on Our Website
Mar-29-2023
Kendra
Great great people all of the many jobs that they offer they all do it well and it shows because they bring life back into everything they touch I know first hand I worked with these amazing people even the owners come out and work with you if you're thinking about getting any of these services done I'll say go for it because you won't be let down so don't think to hard make that call!!!!!!!!
Business Response:
Hi, Kendra. We appreciate the kind words and are glad we could provide you with a positive experience!
5 on Google
Sep-10-2021
Rhonda Murchison
TruBlue of Yorktown has been wonderful for our family. The housekeeping team is thorough, professional and trustworthy. The owners and the manager have been responsive, and really good to us. We've used them for 5 years—we give them a hearty recommendation! So worth he money to have a beautiful, clean home, and to have the time yo enjoy it!
Business Response:
Hi, Rhonda, Thank you so much for the lovely review! Our staff has loved being in your home. We thank you for the referrals over the years and most of all, we wish you and your family the very best in your new home! You will be missed!
5 on Google
Aug-03-2020
Merrick Green
TruBlueYorktown are the best. I needed some help with my home and they were there to provide the most expert opinions and service in the 10 years that I have owned it. True professionals and they care about their customers. I find myself calling them for all of my handyman, outdoor and home services. They helped me while I managed my property while in Florida and then Germany. I trust TruBlue and you should too. A+++ ratings all around.
Business Response:
Wow! Thank you so very much for your kind words! We care about our customers and it makes us very happy that it shows!
5 on Google
Jun-01-2020
Nancy Lee
I called TruBlue to hang a new 55" TV. The guys were here when they said they would, they were efficient and went way beyond the call. The mounting screws were missing from the new TV box. The guys left and went to Ace and got the screws only to realize they need to be metric, so off they went again to Ace. These guys did a wonderful job. They even made sure the TV was evenly hung over the mantle, I will be calling them again when I need a Handyman job.
Business Response:
Thank you Ms. Lee for this lovely review! We hope you will call us again if you need anything at all.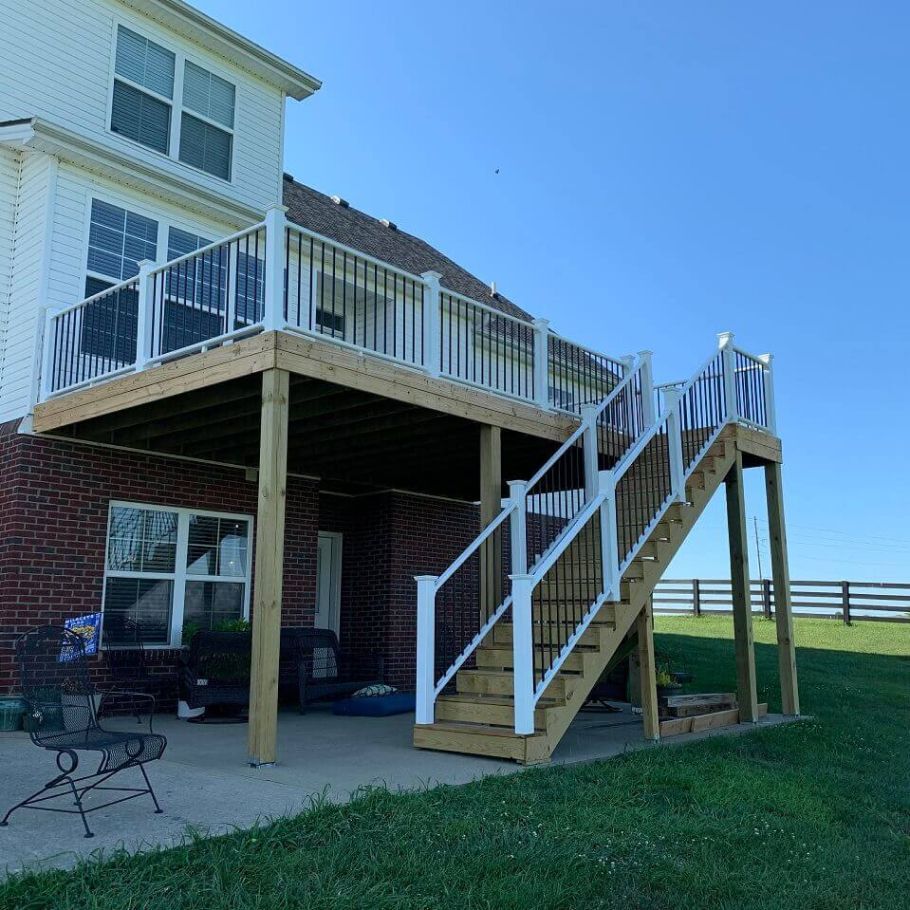 Custom deck with oak timber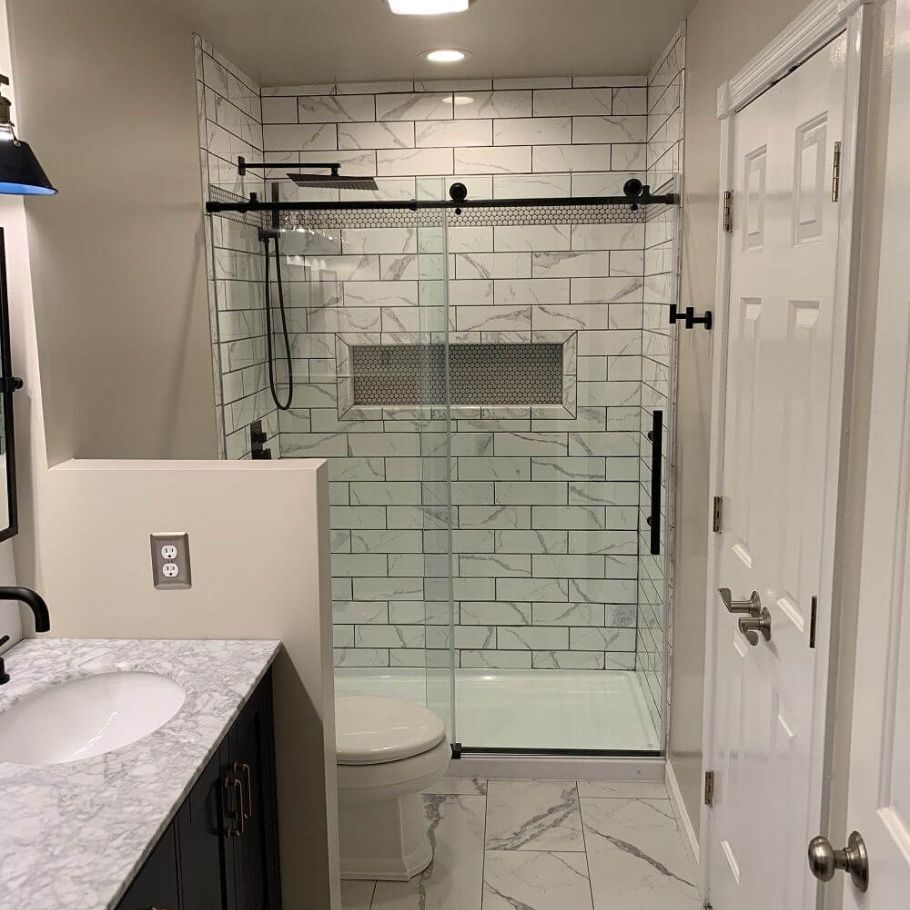 New bathroom with marble tiling and granite countertops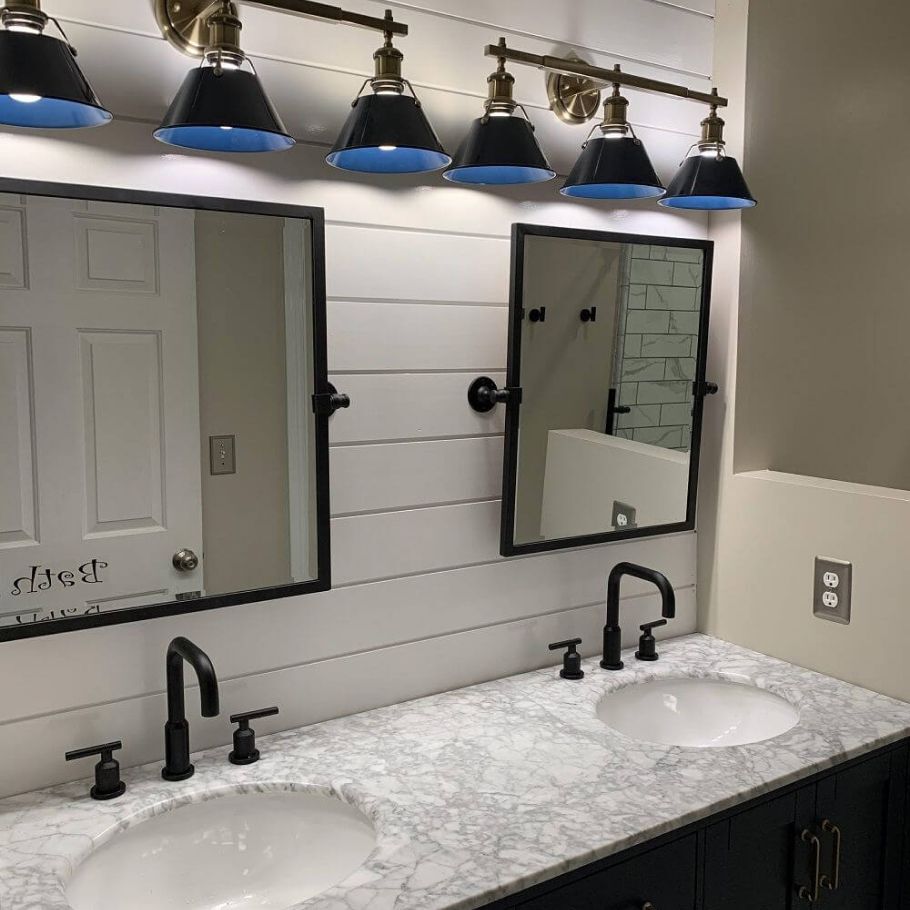 New bathroom with marble tiling and granite countertops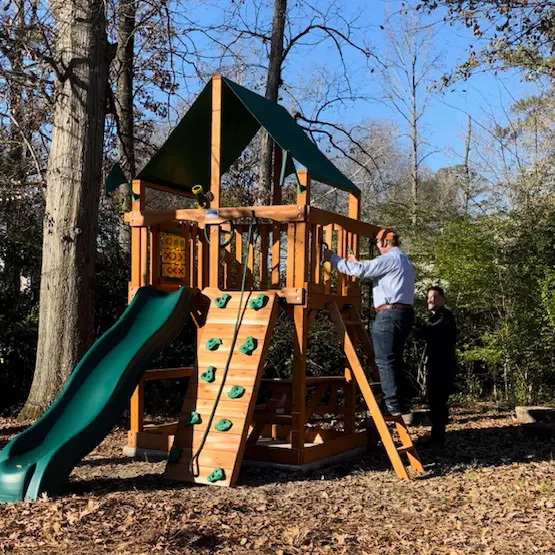 Backyard Playset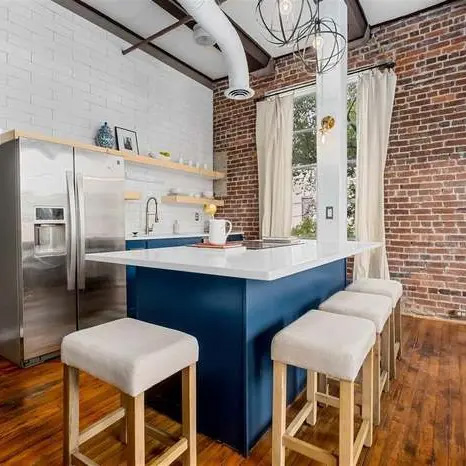 Industrial Loft Kitchen Remodel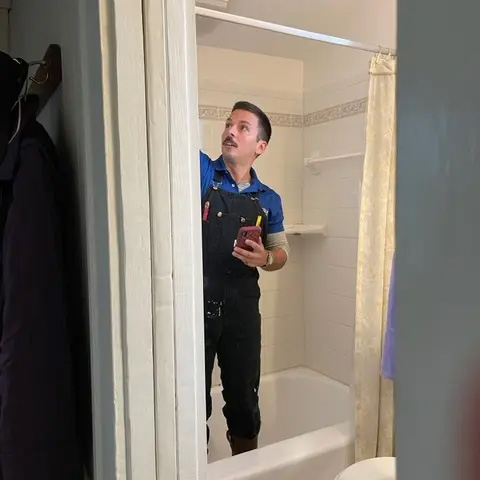 Shower Tile Install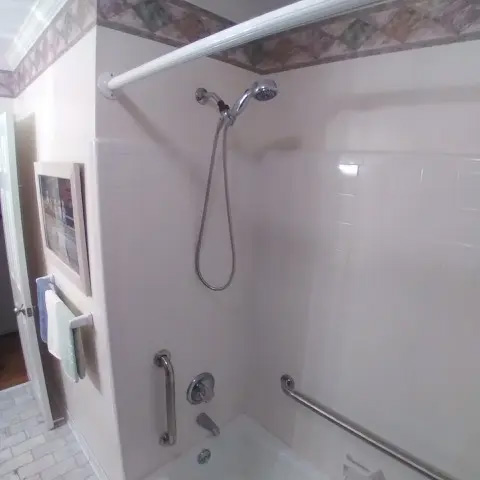 Grab Bars Installed into a Shower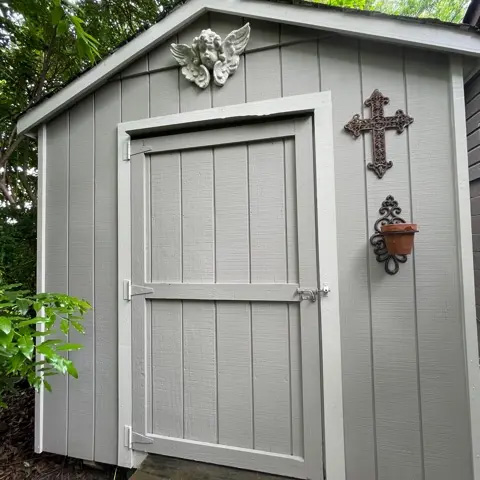 Garden Shed
Signup for the Latest News
 DIY Tips & Advice & So Much More...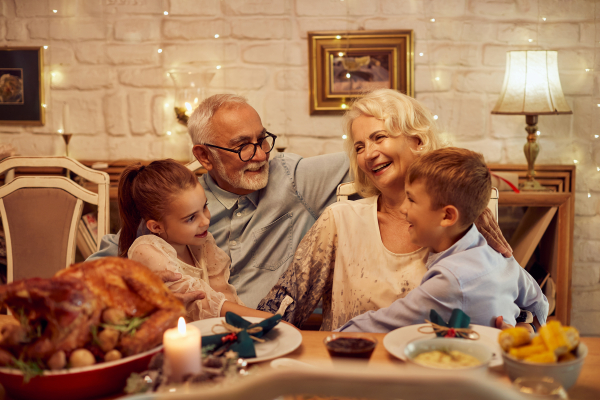 2023-11-16
The TruBlue Guide to Thanksgiving
. . The TruBlue Guide to a Safe and Warm Thanksgiving:. Home Safety Tips. Thanksgiving is a time of joy, family, and gratitude...
Keep Reading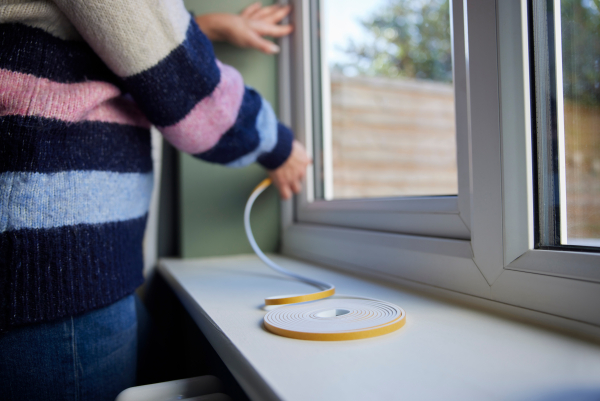 2023-10-20
Seal the Drafts: DIY Weather Stripping Your Home for Winter
Keep Reading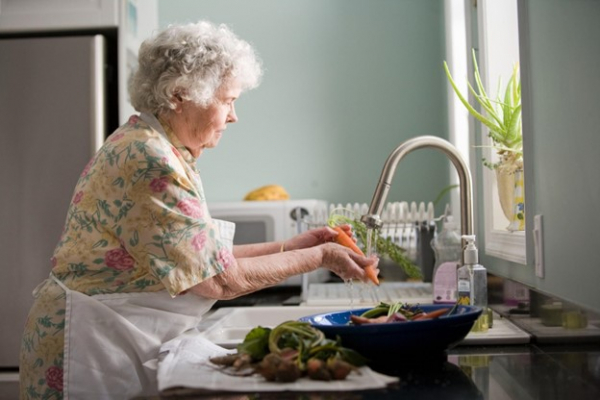 2023-09-28
5 Essential Safety Upgrades Covered by Medicare for Senior Homes
Keep Reading