Ongoing Maintenance & VIP Packages: Your Home, Our Responsibility

The One Subscription Package That Could Save You Thousands

Ask about our Home Ally Maintenance & VIP subscription services for busy adults and seniors aging in place.

Are you diligent about maintaining your car? Changing the oil regularly, replacing filters when needed? Well, just like your car, your home craves some TLC, too. But life can get in the way and home maintenance ofter takes a back seat, leaving you exposed to budget breaking consequences before you even realize what happened.

At TruBlue Home Service Ally, we know how tricky it is to juggle it all.

We get it. There isn't enough time in the day. And that's okay - because we are here to help. Don't let these costly mistakes catch you off guard. Stay ahead of the game by joining forces with us - we're your home's biggest fan.

Subscription Plans Include Items such as…(services vary by plan) 

Initial home assessment

To-do list chores

Clean and replace various coils and filters as needed

Clean AC unit

Check fire alarms and replace batteries as needed

Replace difficult light bulbs as needed

Inspect roof for missing shingles

Inspect basement and attic for water

Check faucets and hoses for leaks

Check downspouts for proper drainage

Check outdoor spaces for water damage and proper drainage

Replace caulking as needed

Seasonal maintenance

Minor handyman repairs

And so much more...

Zap Costly Mistakes with a Preventative Maintenance Plan from TruBlue…

Three simple steps to get started…

1. Meet with Your TruPro® Technician: We come out and meet you and do a complete home assessment to determine your needs.

2. Choose Your Customized Package: We give our recommendation on the subscription package that works best for your particular needs.

3. Sit Back and Relax: Then, we schedule a day and time to help you complete your tasks either monthly or quarterly. Worry free. Hassle free.

Say goodbye to your never-ending To-Do List and worrisome preventative maintenance that you often neglect. Sign up for one of our home maintenance progams and let the good times roll! You focus on your passion, and we'll handle the rest.

Don't wait for the alarm bells to ring—contact TruBlue today and let us take on the burden of home maintenance while you take a spin at living life to its fullest.


HOME ALLY MAINTENANCE SUBSCRIPTION SERVICES
Our affordable home maintenance plans make it easy to get started…
Quarterly Maintenance Program includes…
Home assessment
Quarterly home maintenance
Seasonal maintenance
Priority scheduling
Designated Tru-Pro Technician
Discounts for other services
Monthly Maintenance & VIP Program includes…
FREE Home assessment
Monthly maintenance and repairs
Seasonal maintenance
To-do List chores
Designated Tru-Pro Technician
Priority scheduling
Up to $25 in materials per month
Discounts for other services
FOR SENIORS AGING IN PLACE
Your home is full of memories. It represents freedom, safety and comfort. But as you age, deep cleaning and maintenance tasks around the home become more difficult and more likely to be neglected. For you, this is not only frustrating, but it can lead to fall hazards and injury.

TruBlue Home Ally Maintenance & VIP Packages for Seniors takes care of this burden. At TruBlue, we provide reliable, flexible options for you or your loved ones wanting to remain in your home for as long as possible. From deep cleaning, handyman repairs and yard maintenance, to seasonal chores like raking leaves and hanging holiday lights - we provide home maintenance services in Birmingham for seniors that lets you safely and comfortably enjoy their homes longer.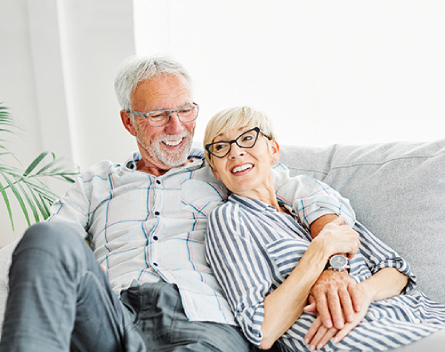 Home Ally Maintenance & VIP Packages: Your Home, Our Responsibility 

Whether you need help on a monthly basis or quarterly, one of our home ally subscription services is bound to fit your needs. At TruBlue Home Service Ally, we pride ourselves in providing only the services you need at a price that works for you. Give us a call and let us get you set up on a worry-free plan to protect your home.

With regularly scheduled home maintenance, you can live worry free, knowing you are doing the right thing to protect one of your most valuable assets, your home.

Keep your home in top-notch condition with TruBlue's Home Ally subscription packages. We'll take care of the preventive maintenance, so you can relax and enjoy your home worry-free.

With TruBlue Home Service Ally, you can trust that your home maintenance needs are being monitored and handled by a trained and professional Tru-Pro Technician. With our Home Ally Maintenance & VIP subscription packages, you can save time and money by bundling maintenance and repair services together and having them completed at one time.

Plus, with our satisfaction guarantee, you can trust that we'll do the job right the first time. So let us take care of all your home maintenance needs, so you have one less thing to worry about. It's really that simple.


Check Out Your Home Ally Maintenance & VIP Subscription Packages 
When you sign up for a TruBlue Home Ally Maintenance subscription package, a Tru-Pro Technician will visit your home and discuss your needs in detail. They will really get to know your home through a full home assessment, which takes a full inventory of appliances, windows, doors and materials. You will then receive a customized maintenance plan on a schedule and within a budget that works for you.

Now, all you have to do is sit back, relax, and feel confident knowing that your home is being looked after.

Get Your Weekends Back
That never-ending list of home repairs, to-do list chores, and seasonal work takes time away from the things you'd rather be doing. With TruBlue Home Ally Maintenance & VIP subscription packages, you can enjoy your free time while we take care of the things around your home you might not even know need addressing. Whether you need help with general maintenance, repairs, renovations or chores, our team of experts at TruBlue Home Service Ally is here to help.

Contact us to learn more about our home maintenance subscription services.

Contact Us
Home Ally Maintenance & VIP Subscription Services are Perfect for Seniors

Whether you need one-time home safety modifications or ongoing home maintenance, our Tru-Pro Technicians at TruBlue Home Service Ally are trained and certified in senior home safety and are ready to help with personalized plans to fit your needs.
Home Ally Subscription Services for Busy Adults & Families
Discover your ultimate Home Service Ally with TruBlue Home Service Ally.

Our team of dedicated Tru-Pro Technicians is here to make your life easier. We understand that your time and budget are valuable, and that's why we create personalized schedules and budgets that suit your needs perfectly.

No more worrying about home repairs or that never-ending to-do list! Leave it all to us. With our full range of services, from handling home repairs to taking care of seasonal maintenance, you can finally focus on what truly matters – spending quality time with your loved ones. And who knows, with all the extra time on your hands, you might even find a moment to treat yourself! So, sit back, relax, and let us take care of the rest. Your home is in safe hands with TruBlue.

Simplify your life. Contact us today.

A Higher Standard of Home Service