2023-09-28
5 Essential Safety Upgrades Covered by Medicare for Senior Homes
5 Essential Safety Upgrades Covered by Medicare for Senior Homes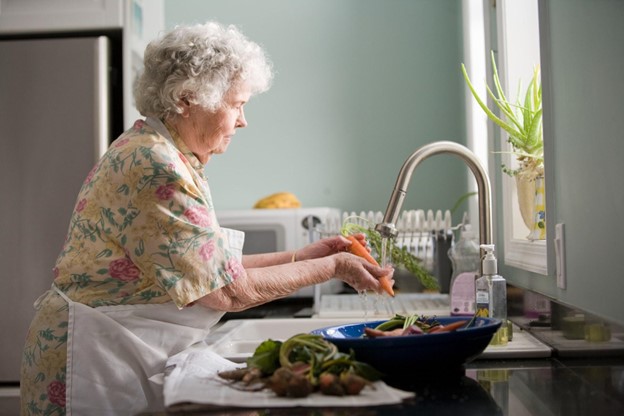 Ensuring the safety and well-being of senior citizens is not only a moral imperative but also a practical necessity. As we age, the familiarity and comfort of our homes become increasingly vital, but they must also evolve to meet changing needs.
Home safety is a paramount concern for seniors, and fortunately, Medicare steps in to offer essential support. In this article, we will delve into the world of safety upgrades for senior homes, with a particular focus on the five essential upgrades that are covered by Medicare. These upgrades are not just about physical modifications; they are about enhancing the quality of life and independence of our elderly loved ones.
Durable Medical Equipment: Defined by Medicare
But before we dive into the specifics, let's first understand the crucial role of Medicare in ensuring that seniors have access to essential medical equipment that can significantly enhance their quality of life.
Medicare has Durable Medical Equipment (DME) coverage for devices and supplies prescribed by a healthcare professional to aid in medical conditions or injuries. Medicare defines DME as equipment that serves a medical purpose, is designed to withstand repeated use, and can be appropriately used in the house.
The scope of DME is broad, covering a wide range of items that can make a substantial difference in the daily lives of seniors. The was established to ensure that seniors have access to the tools they need to manage their health conditions and maintain their independence while aging in place.
If you need this Medicare coverage explained further, here are some examples:
1. Fall Prevention Measures
Falls among seniors are a pressing concern, as they can result in serious injuries and complications. Imagine an elderly individual named Susan, who lives alone in her home. She has difficulty maintaining her balance and is at risk of falling, especially in the bathroom. One morning, while attempting to step into her bathtub, she loses her balance and falls, suffering a hip fracture. This fall leads to a hospitalization and a prolonged period of recovery.
In this scenario, installing grab bars and handrails in Susan's bathroom could have prevented the fall. These safety features provide stability and support, allowing her to navigate slippery surfaces safely. By having grab bars in place, Susan could have steadied herself, avoiding the life-altering injury caused by the fall.
In the United States, falls constitute the primary cause of both fatal and nonfatal injuries among elderly individuals. In fact, one out of every four seniors falls each year, with some suffering from fractures, head injuries, or long-term disabilities as a result.
To address this critical issue, Medicare offers coverage for essential fall prevention measures, such as grab bars and handrails. These safety features are backed by research demonstrating their effectiveness in reducing the risk of falls. According to a study published in The Journal of the Human Factors and Ergonomics Society, 75.8% of seniors with grab bars at home are more likely to get their balance and bearing faster when doing tasks.
2. Home Modifications
Aging in place is a common goal for many seniors who prefer to stay in their current residences and communities, but making necessary home modifications can be a game-changer. To support this choice, Medicare covers certain home modifications like wheelchair ramps and doorway modifications.
Consider an elderly couple, John and Mary, who have lived in their home for decades. They are determined to age in place. However, both have mobility issues and rely on wheelchairs for movement. Their home's narrow doorways and high entry steps make it challenging for them to move freely within the house. This limits their independence and comfort.
Medicare-covered home modifications such as wheelchair ramps and wider doorways could greatly improve John and Mary's quality of life. The installation of ramps would grant them easier access to and from their home, eliminating the obstacles posed by steps. Widening the doorways would allow their wheelchairs to pass through comfortably, enabling them to move around their house with greater ease, and reducing the risk of accidents within the home.
3. Medical Alert Systems
Meet Robert, an 80-year-old widower who lives alone. One evening, he experiences severe chest pain, indicating a possible heart attack. With no one nearby to help, Robert's situation becomes dire as he struggles to reach the phone to call for assistance.
In this scenario, a Medicare-covered medical alert system could have been a lifesaver for Robert. With a push of a button, he could have immediately summoned emergency help, ensuring a faster response and potentially reducing the severity of his heart attack.
Medical alert systems offer peace of mind, especially for seniors living independently, as they provide quick access to assistance during emergencies. These are lifelines for seniors living independently, as they are more likely to receive prompt medical attention during emergencies, leading to better health outcomes.
Medicare coverage extends to specific medical alert systems prescribed by healthcare professionals. These devices are equipped with fall detection technology and are linked to emergency response teams, ensuring that seniors receive immediate assistance when needed.
4. Personal Care Aids
Personal care aids are instrumental in enhancing seniors' daily lives, promoting independence, and reducing the risk of accidents. Picture Eleanor, an 85-year-old woman who values her independence. She struggles with balance and mobility, particularly in the bathroom. One morning, while attempting to shower, she slips and falls, resulting in a fractured wrist.
Medicare-covered personal care aids like shower chairs could have prevented Eleanor's fall and the subsequent injury. A shower chair provides a stable seating option, reducing the risk of slips and falls. For seniors like Eleanor, these aids enhance safety and enable them to maintain their personal hygiene with confidence.
Consequently, commodes or portable toilets that can be placed bedside offer convenience and safety, especially for seniors with mobility challenges. Research in the journal Gerontology found that commodes not only reduce the risk of falls during nighttime bathroom visits but also improve overall sleep quality for seniors.
5. Mobility Devices
Mobility devices are vital for seniors with limited movement, helping them maintain independence. Wheelchairs, whether manual or power, play a significant role in the lives of many seniors.
Take a look at William, a 75-year-old retired teacher who enjoys taking leisurely strolls around his neighborhood. However, arthritis has made it increasingly difficult for him to walk for extended periods. This has led to a decline in his physical activity and overall well-being.
Medicare-covered mobility devices such as walkers could significantly benefit William. This tool provides stability and support, enabling seniors to move around safely. Walkers not only reduce the risk of falls but also enhance seniors' confidence and sense of security, allowing them to stay active and engaged.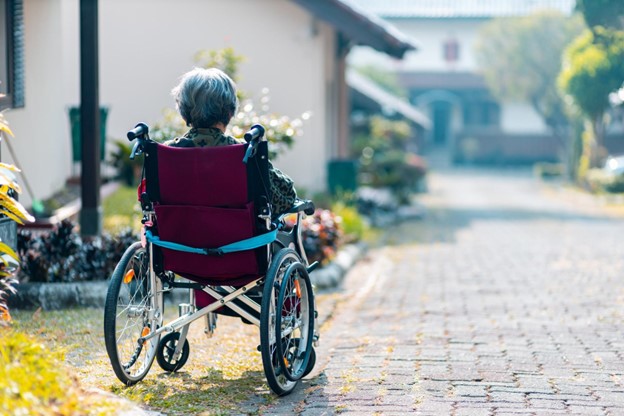 Photo by Steven HWG from Unsplash
Conclusion
The importance of safety upgrades for senior homes cannot be overstated. Medicare's coverage for these essential upgrades is rooted in research and data demonstrating their effectiveness in improving the safety, well-being, and quality of life of senior citizens. By taking advantage of these safety measures, seniors and their families can make informed choices that contribute to a safer and more comfortable living environment during their golden years.
Remember that eligibility and coverage may vary based on individual circumstances and medical necessity. Seniors and their healthcare providers should work together to determine the most appropriate safety upgrades and services.